Aries Expands Its Packing & Crating Abilities With Frank Moon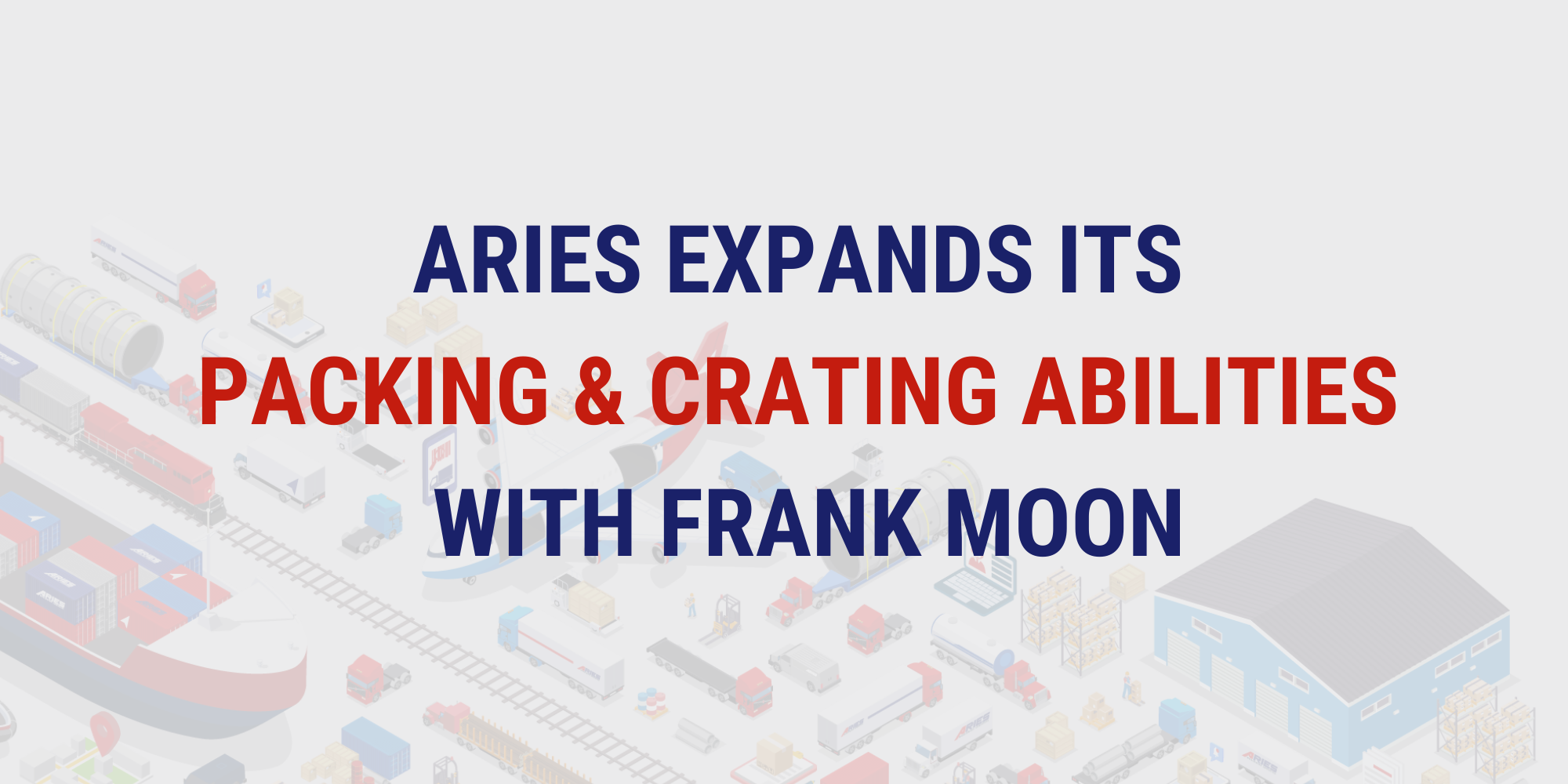 Meet Frank Moon
Frank joined the Leadership Team in late 2020 as the Director of Contract Logistics, overseeing all aspects of contract logistics for the Aries offices. Contract Logistics is defined as "long and short term storage, pick and pack operations, inventory management, cross dock, transload, warehouse optimization and packing/crating. His 20 years of leadership experience and understanding of the supply chain and warehousing industry allow him to lead his team successfully and support the company as a whole. When it comes to warehousing, Frank has an uncanny ability to see the big picture and implement the most complex logistic strategies with staggering efficiency. Looking ahead, his goal is to grow and expand the Aries footprint through the utilization of strategic network partners in key locations across both the US and International markets.
"We are fortunate to have a contract logistics leader like Frank in our organization. Frank is a master of warehouse optimization and processes which ensure we are offering our clients the best solution possible" - Russ Schamun, Chief Operating Officer Aries Worldwide
What's new in the packing and crating department?
Aries has recently made the move into a third-party model for its packing and crating services. This change will help provide much more scalability and potential growth for Aries' rapidly growing footprint. Implementing this grants Aries the opportunity to offer all clients a total solution to their needs with shorter turnaround times.
The Aries Difference
Aries sets itself apart in many ways, and one of the most important ways according to Frank is the leadership. Aries provides the autonomy to build and operate as a partner and not as a pawn. The organization is currently in the midst of a growth phase that allows many, like Frank, to employ the concepts and ideas that were successful throughout their careers. Through this growth, Aries has been able to omit processes that don't add value and navigate through it all without all the red tape traditionally found in larger organizations. At the end of the day, this allows for the best possible solutions and experience for Aries clients. Aries is constantly striving to make the necessary changes to contribute to a better client experience.