Aries Drayage With Michael Mullens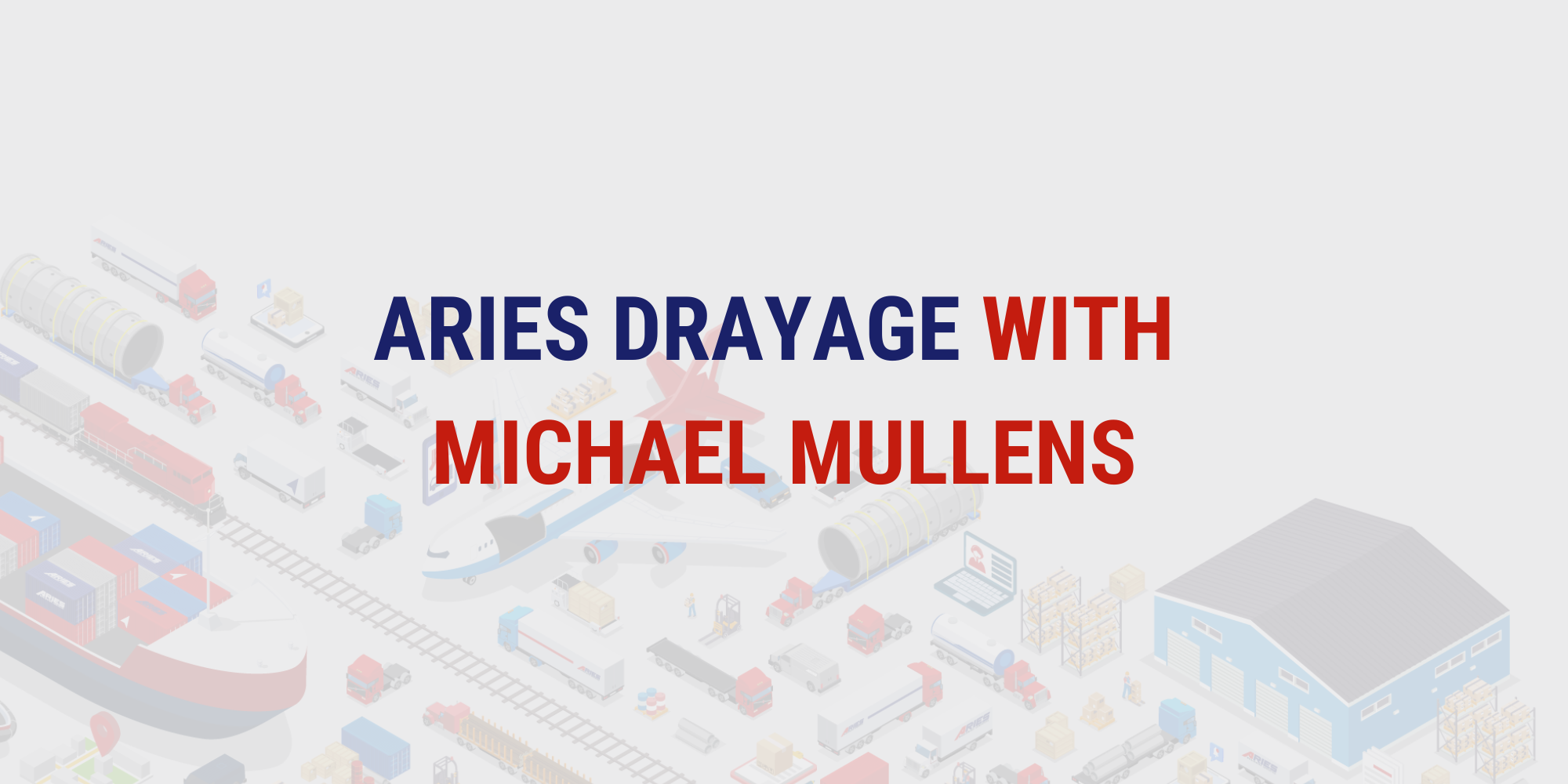 Meet Michael Mullens
Michael Mullens started the year off by joining Aries as the Central Dispatch Manager in January 2022. Although this is Mullens' first year with Aries, he has been in the logistics industry for 20 years giving him plenty of experience to lead his team. He was drawn to make the change to Aries because of the opportunity to be a part of a full-service provider. Mullens goes on to say that "Working for Aries has allowed me to spend more time with my wife (Dora) and my kids. I have been married for eighteen years and I am fortunate that Aries gives me the chance to have more family time." Not only does Mullens have his hands full at Aries, but also at home juggling three kids and showing support for his youngest child as she competes on a Select softball team.
The quote that inspires Michael Mullens is "Success is not Final, Failure is not Fatal, It's the courage to continue that counts." - Winston Churchill.
" It has been a blessing to find a leader for our asset team with the hands-on experience that Mike possesses." Jorge Tavares - Director of Nortam Operations.
Aries Dispatching Department's Future
Michael Mullens has a full plate, leading the way for the TFC (Aries Drayage), TOS (Aries In-House Brokerage), TPD (Aries Trucking), and ATC (Aries Truck Consulting) at Aries Worldwide Logistics. When asked what goals he has for his departments, Mullens said "I'd like for each of my departments to double within the year. Also, we will be adding an OTR department that will be able to assist with all of our customer's needs, not just locally but from Houston to all 48 states of travel." Adding this department will vastly increase the quality of service that Aries can provide to their customers, which in itself is a win for Mullens.
Aries just recently increased its fleet by twenty-six percent to assist our current and expected growth. In addition, we are purchasing more chassis to help reduce the demurrage issues our clients are experiencing.